Tax implications of buying vacation homes in Vancouver
July 13, 2015
---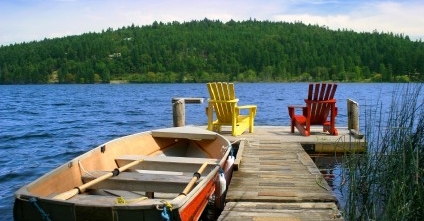 If you are thinking of buying a vacation property, you should be aware of tax implications and other important considerations.
Provincial Property Transfer Tax
The Property Transfer Taxes (PTT) is charged whether you buy undeveloped land, a second home, a strata property, or fractional ownership.
Even if you have never owned a home before, you won't qualify for the First Time Home Buyers' Exemption Program because the home isn't your principal residence.
Vacation homes as rental properties
If you plan to rent your vacation properties, make sure rentals are permitted. Stratas may not allow rentals as outlined

here.

Some municipal bylaws also restrict rentals and impose specific conditions. For example, Whistler has

Temporary Tourist Accommodation Regulations

. Check to see if rentals are permitted using Whistler's

GIS mapping system.
There are significant tax differences between:
occasionally renting a vacation property such as a cottage; and

buying a vacation property as an investment property to rent.
You must keep detailed records and receipts to document net rental income (revenue less expenses).
Expenses could include advertising the rental property, cleaning, maintenance, repair, utilities, property taxes, property management, insurance, and accounting fees.
You may also have to register for a GST number since the GST applies to rentals. For detailed information, read this Canada Revenue Agency (CRA) information.
If you are using a property as an investment, they may be eligible to claim the Capital Cost Allowance (CCA) for rental property.
You may also be eligible for a GST/HST new residential rental property rebate.
As property owners, you must complete Form T776, Statement of Real Estate Rentals and, if applicable, Rental Losses.
Federal capital gains tax
As property owners, you must pay Capital Gains Tax on a second property (non-principal residence) when the property is sold or transferred.
For example, if you buys a Whistler townhome for $500,000, and a decade later the property is valued at $750,000 when you die, the capital gain is $250,000. Half of that amount, or $125,000, is taxable.
However, if your spouse is still alive, ownership can be transferred to him or her. Known as a spousal rollover, this transfer can delay capital gains taxes.
Other considerations
Land use and zoning
If you plan to build a vacation home, you should ask the local municipality about zoning regulations and future development plans.
Services
If you plan to buy property in a remote area, you should be clear about where they'll get services such as electricity and water. With BC becoming drier, relying on a well might not be the best option.
---